WEDDING

LEGAL WEDDING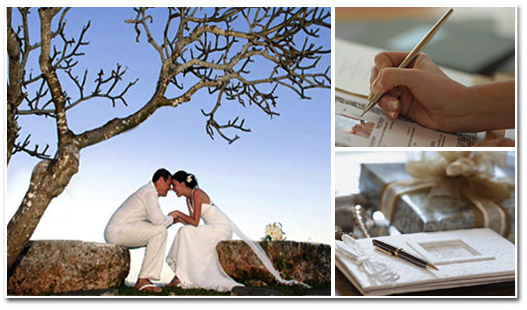 Your marriage on the Indonesian archipelago is a prenuptial heaven on earth.
If you choose an official marriage then you should seal it with the rule of Indonesia

By the ceremony is a religious priest and official of the local congregation present who will witness your special day.

Deva Wedding is your partner to facilitate this arrangement.


Important
If you want to get married officially in Indonesia, you need to arrange the below supplies in the Netherlands. Two weeks before departure preparations find place in Indonesia, both paper supplies as witnesses. The marriage can be performed only if you and your partner have the same faith. The process from preparation to legalizing the marriage in the Netherlands takes approximately three months.

For more information please contact us.

Required documents for an official marriage in Indonesia:
1. Valid passports
2. Valid visas
3. Birth Certificates
4. A letter from both sets of parents or guardians, stating that there are no objections
to the wedding.
5. A legalized written statements which confirm the status of each person
6. A statement of your religion: (For an official religious marriage,
the couple must Have one religion)
* Christian religion: A letter from the church of the couple (if the couple is
Christian and as well members of a church and wish to marry in a church in
Indonesia). The marriage must be reported and registered by the Civil
Stand (Kantor Catatan Sipil) in Indonesia.
* Islamic religion: The marriage must be reported and registered with the
Religious Affairs Office (Kantor Urusan Agama) in Indonesia.
* Hindhu religion: A letter of recognition from the local priest.
* Buddhism: A letter of recognition from the local priest.