WEDDING
| | |
| --- | --- |
| | |

LOCATION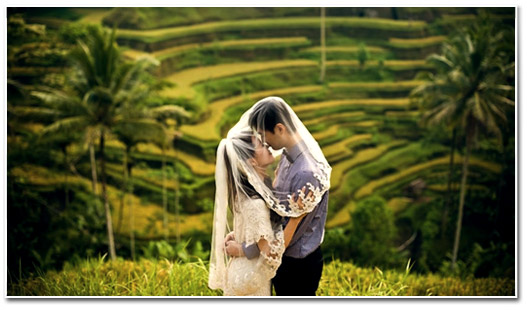 Marriage is a special moment where the location is an important part of it. The 'yes' word should be given to the right person, at the right time and in the right place. You are the one who decides where this special moment occurs.

Deva Wedding has a wide range of locations to suit your needs. The locations are selected with care, hereby attention is given to accessibility, facilities, accommodation, capacity and of course fully according to your dream wishes.
We will take care of your wishes carefully.

Imagine a ceremony in one of the beautiful chapels on the harmonic islands of Indonesia, or the dazzling white sandy beaches with clear blue ocean in the background. Solemnize the marriage ceremony in a beautiful villa on a desired destination or a historical statue rich in energy of the spirits. Additionally Deva Wedding also offers an extensive collection of themed ceremonies. These can be fully customized to your needs. Give your partner loving love at this special time that you will save for the rest of your life.

Request an offer for more information. Deva Wedding will gladly offer you a relaxing and spectacular location, which the Indonesian Archipelago is rich.